Your marketing audience can't turn around in their chairs without being confronted by a flood of competing messages.
It's quite challenging to set your message apart from all the rest. That's why carefully targeted messaging is crucial to the success of any marketing effort.
Many of the newest digital print production techniques offer ways to dramatically increase the impact of your marketing communications — enhanced finishing effects that make people look more closely — and give you a special edge when you're targeting high-value clients and prospects.
of or relating to the sense of touch:
the haptic sensation of holding a real book in your hands.
slang : a person or thing that is amazingly successful, attractive, etc.
If you've identified target audience groups that are worthy of special attention, there's a way for you to capture their  attention — by creating marketing pieces with a WOW factor – something special that will create a more powerful connection with those high-value targets.
The WOW factor is big. It's based on solid scientific evidence, and it goes far beyond fancy effects. Why do these special enhancements have such impact? The answer actually comes from science…And that answer is HAPTICS —which means "based on or relating to the sense of TOUCH." The science of haptics proves that the objects we touch can convey feelings and emotions which directly influence our decisions.
These special enhancements are unique and completely unexpected by the recipients: three-dimensional coatings that look like raindrops or shiny, shimmery effects combined with matte finishes. Or metallic foil effects that can be uniquely personalized — a different piece for each recipient.
Back in the days before e-commerce became a thing, people went to stores, picked up products, and decided to buy them based not only on the look, the texture, the weight and the feel of a product but also on the beauty and quality of it's packaging. 
What retailers knew back then is that simply touching an object increases a sense of connection with that object. And that's STILL true today. "From feelings of connection, purchasing becomes almost a foregone conclusion," says famed researcher, Joann Peck, from the University of Wisconsin.
In fact, a field of science called "embodied cognition" points out that our decision-making isn't made solely in our brain. Decisions are clearly influenced, and often directed, by the body and its many senses: touch, smell, hearing, sight and taste.  As marketers, it's our job to stimulate those senses in a positive way that leads to positive actions. 
OK, so what does this have to do with marketing or putting ink on paper?
Well, it has A LOT to do with it. Because even though people may be relying on the internet to make purchases, they still like to touch stuff.  How can you connect with them on that sensory, HAPTIC level?
Here are a few examples of how you might put special finishing enhancements to work:
Coatings:  Whether it's a glossy or  matte finish — or a soft-touch coating that gives your printed pieces a velvety feel. Remember what we said about embodied cognition? A piece that FEELS special connects with you — coatings can have a dramatic effect on your audience,  making  them feel connected and wanting to want to know more about what they're touching. 
Laminations come in a variety of alternatives, like soft touch, high gloss, or even textures of cloth or wood grain. They also protect the piece from scratches and fingerprints while adding a sophisticated feel.
Metallic foil: People like the shiny stuff. It dazzles and distracts and causes quite a stir. Digital print production lets you easily put foil to use.  Foil can allow a designer to add some shimmer and sparkle, using an endless range of colors, and you can even have a pearlescent, metallic or clear finish. 
Digitally-personalized coatings: This technique is the perfect way to capture  your target audience's attention. Imagine, receiving a piece specially made for you, with your name in gloss varnish or metallic foil. Who could resist the urge to connect with that unique piece?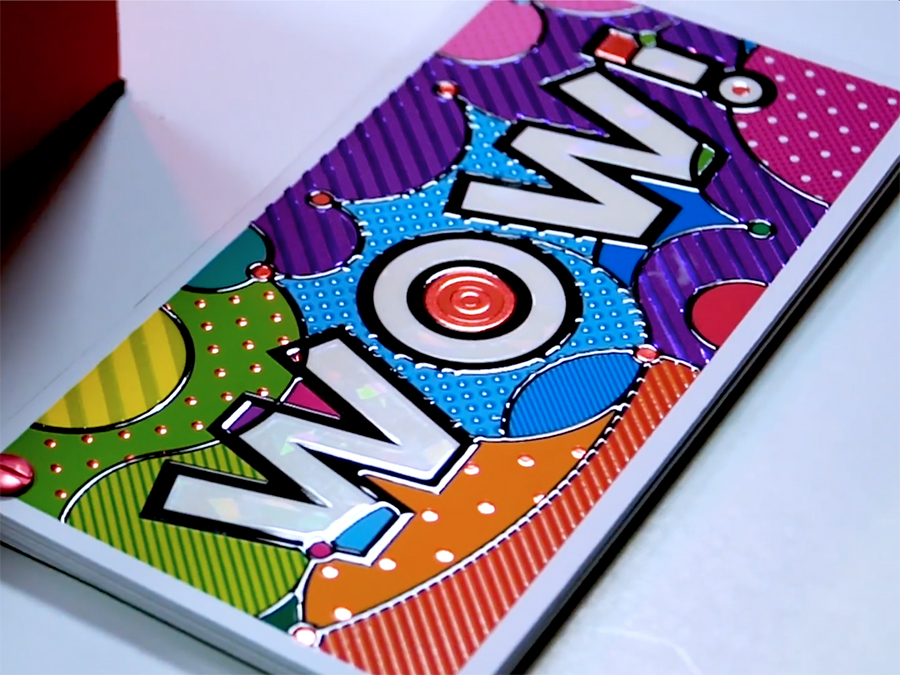 Our WOW! sampler booklet demonstrates a range of digital foil and coating enhancements that can be applied to your upcoming print projects. 
Here are a few of the digital finishing enhancements we've been using to add a personalized sense of touch to documents and mailers.
You certainly don't need to use special enhancements for every marketing campaign. But for high-value messages directed at a high-value audience, these high-end enhancements have remarkable impact.
Designers feel like a kid on Christmas morning when they see what might be possible with digitally-produced foil effects, and your audience will be dazzled — encouraging them to examine and linger over every aspect of your printed pieces.
The visual connection leads to a physical connection through touch, and a curiosity: "how did you DO that?" That sense of connectedness can dramatically increase the impact and message retention?.
The sense of touch has real power. With the right creative approach, the impact can be spectacular. It will help create memorable and effective marketing campaigns that drive deeper  consumer engagement.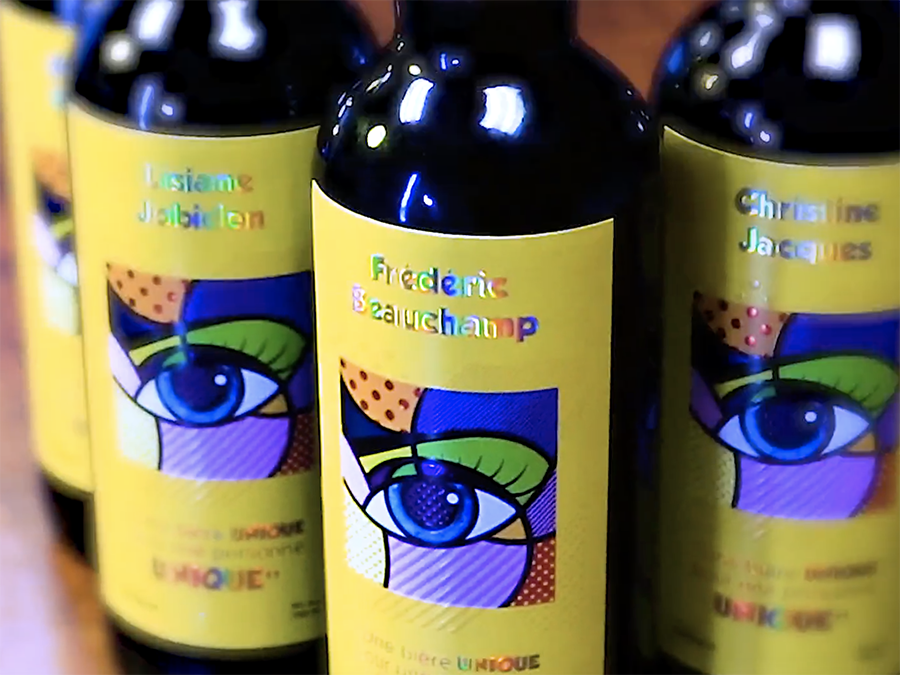 We're ready to help you move forward on putting any or all of these technology advances to use in your marketing communications. Drop us an email when you're ready see the power of digitally-enabled finishing enhancements for yourself. 
We know the improved campaign results are going to feel great!
Subscribe and stay connected
Subscribe to the Paragraph Insights Blog to ensure you don't miss a single post. When you subscribe, you'll also be approved to receive customer-exclusive content — like special reports and planning guides — all FREE of charge. Just click SUBSCRIBE and we'll keep you updated.