In today's changing marketplace, speed really does matter. When you create a new product — or do a brand refresh — you want to get it in the hands of customers FAST. When every moment counts, many brands are turning to corrugated displays to get their new products into stores quickly and cost effectively.
And with good reason:
Corrugated displays are quicker to produce than permanent wood or metal displays. Corrugated point-of-sale items can be produced entirely digitally, so small run lengths can be very cost-effective, with very short turn-around times.
Corrugated displays are almost always less expensive and lightweight — making them less costly to ship.
Corrugated point-of-sale displays can often ship flat and are much easier to set up in stores. In almost every situation, store personnel can assemble corrugated displays without tools or complicated training — even if they have little or no experience in display assembly.
Corrugated displays also leave a lot of room for flexibility. Changing out a header card, pricing label or even adding a mechanical element can be simple, quick and cost effective.
Because of the low cost, a profitable return-on-investment comes much more quickly than with permanent displays.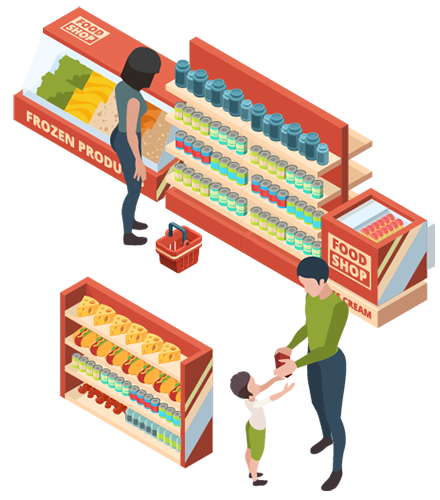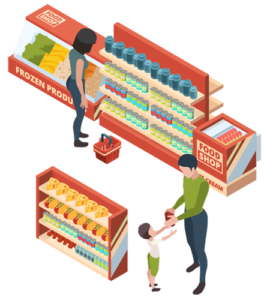 Why is it so important for brands to be able to react quickly and get product to market faster than ever before? And why is point-of-sale promotion likely to be more important than ever before?
Consumer behavior is changing more quickly than ever. It may have started with the pandemic, but the post-pandemic new normal is likely to be different from pre-pandemic behaviors.
For example, before the pandemic, people were making many of their food and beverage purchasing decisions in bars and restaurants. But since March 2020, they've been making those decisions in grocery stores and other retail outlets — where point-of-sale displays can make all the difference.
Being able to meet your customers where they are, with messaging that sticks, and being able to offer them promotional items and branded swag to increase loyalty. You can build giveaways and cross branding opportunities locally. You can also use audio or video or QR codes for enhanced engagement.
Corrugated displays can get you all of that; quickly and cost-effectively, letting you respond to changing decision patterns. And it is not just speed and cost that make corrugated such a desirable option :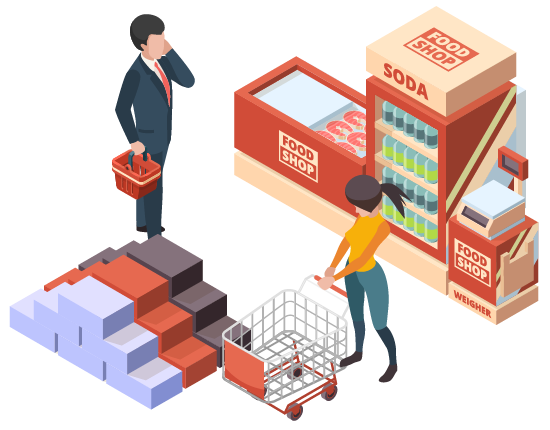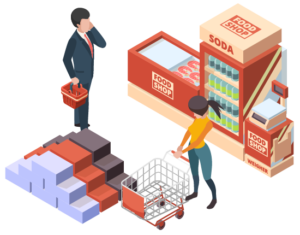 There's the environment. Everything to do with making and shipping a corrugated display has a lower carbon footprint. In fact, corrugated is one of the materials with the lowest environmental impact. Compared with other materials, manufacturing corrugated means a reduction of up to 60% in CO2 and oil emissions.
And did you know that corrugated boxes can be recycled and repurposed as many as 8 times? Recycling cardboard allows us to save energy that can be used in the manufacture of other resources. Recycled product used 90% less water and 50% less electricity.
There is an ever-increasing appetite for locally-made products, and being nimble in choosing and sourcing local products is easier with corrugated solutions. "Buying local creates a sense of belonging. You feel close to the source," says Dani Boucher of Eloqui, a local digital marketing agency. People love to feel that their dollars spent are benefiting those in the communities where they live, work, and go to school."
Every moment counts!
Fast-to-produce, locally-sourced, and easy-to-adapt displays can give your business an important competitive edge as you respond to the changing buying decisions we see in 2021. New digital production methods offer remarkable beauty and surprising durability and flexibility. 
Because companies like Paragraph are local, you can experience the same feeling of doing good, locally. Our Team  is ready to provide insightful ideas that can make your promotion more effective.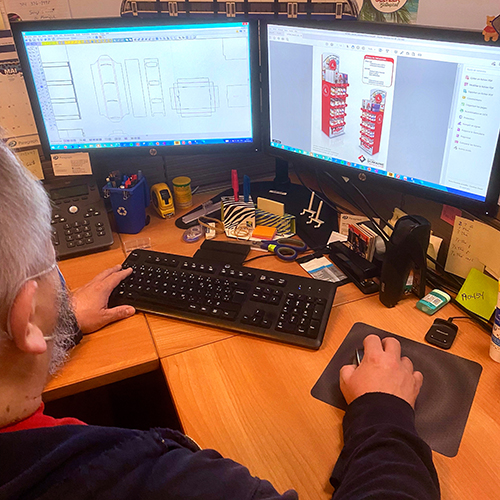 Dany, a designer at Paragraph, works on a 3D rendering for a new point-of-sale project.
Subscribe and stay connected
Subscribe to the Paragraph Insights Blog to ensure you don't miss a single post. When you subscribe, you'll also be approved to receive customer-exclusive content — like special reports and planning guides — all FREE of charge. Just click SUBSCRIBE and we'll keep you updated.