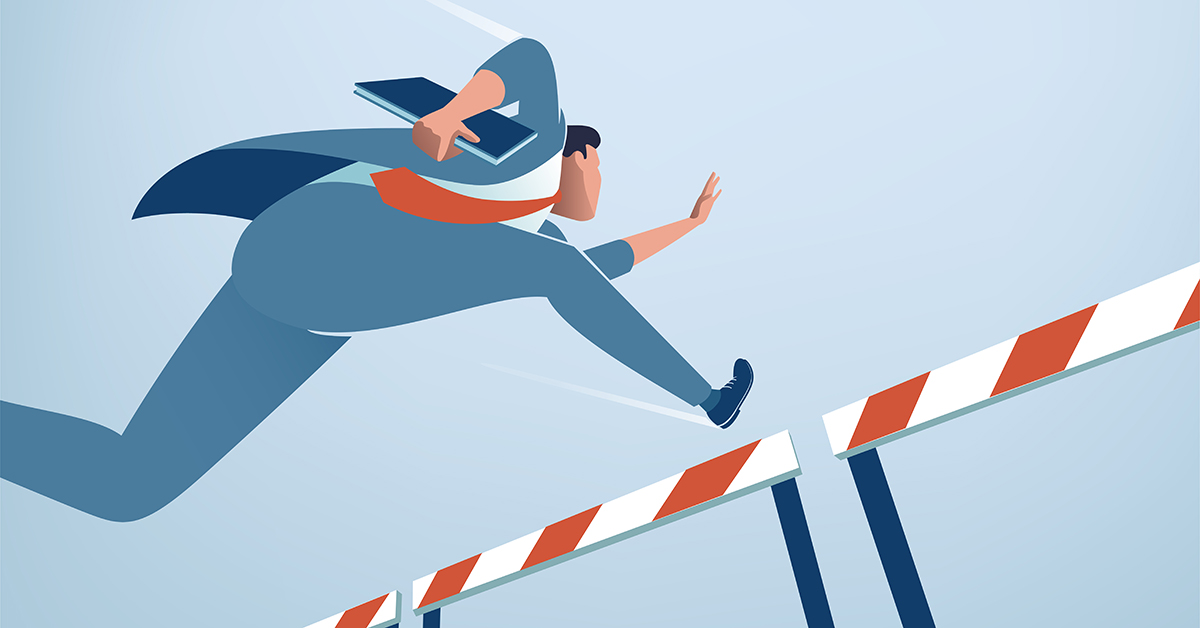 2021 is an exciting new year — filled with promise and hope. So we're launching our new blog series to keep you up-to-date on developments in the world of marketing and print.
We live in a digital world, but few people take full advantage of all the digital benefits available in marketing and printing. Here are some ways you can make your marketing more nimble by rethinking your assumptions about print production.
We've all seen the marketing impact of the internet — offering entirely new pathways for reaching customers; connecting with them for the first time and staying in touch with them in a variety of ways.
The digital world of printing offers similar benefits, and new technology is keeping printing in the forefront of the marketing mix — adding a high-impact touch to modern marketing campaigns.
All-digital print production makes it faster, easier and more cost-effective for you to revise your marketing and packaging approaches. Short runs help you avoid the substantial costs (and other traumas) you may have encountered in doing updates in the past — with no reduction in image quality. And with the proper planning and preparation, turnaround times can be shorter as well.
Now you have the opportunity to update or refresh your marketing communications without pain or penalties. Here's how it works:
Quick turnarounds and simple set-up
It's easy to understand the speed of all-digital production. A digital press is ready to produce your first copies as soon as your file finds its way into the print queue. There's no need for plates or set-ups, and digital proofs can be produced very easily.
Offset printing is still the best method for larger jobs in larger quantities. So when you need five or ten thousand copies of a 24-page publication, traditional printing is very cost-effective. But digital printing makes it possible to produce smaller runs at prices that make sense.
There's an added benefit: you don't have to over-order to protect yourself against running out. You'll be paying for exactly what you need, and if you need more, just print more.
Quality isn't an issue
Just because digital printing technology makes things faster and easier, doesn't mean it produces lower quality than traditional methods. Of course, we're not speaking of desktop printers or entry-level digital presses. But high-end digital presses, in the right hands, can produce strikingly detailed and colorful printed products with extraordinary consistency, because the digital process eliminates much of the variation that can occur with older forms of production.
So there's no quality trade-off or reason for worry. High-end digital printing looks as good as offset — with added benefits that are unique to the digital process.
Quick and cost-effective revisions
Printed materials can become outdated because of product or pricing changes, or you may simply want to update your marketing approach. With all-digital production, you can quickly and easily make small (or not-so-small) changes in a printed piece you've already produced.
What happens if a piece needs to be changed and you still have boxes left in the storage room?  Many marketers decide to live with existing printed pieces longer than they should, because it feels wasteful to throw out unused copies of previously printed items. With digital printing, you can print in smaller numbers and easily update your materials as needed, with no fear of obsolescence.
No inventory, no obsolescence
With all-digital production, you don't have to produce (and store) large quantities of marketing materials in order to have a low unit cost. You can reduce or eliminate your inventory costs. Just order what you need.
All of this explains why economical short runs are a powerful reason for you to rethink your approach to printing projects. You no longer have to be stuck with left-over remnants of a marketing campaign that you'd like to refresh or update — allowing you to be more responsive and flexible in your go-to-market strategy.
More nimble marketing that's more economical and smarter too!
The digital world allows us to learn more quickly and adapt to what we've learned, because there's so much good information available — about what's working and what could be improved.
All-digital print production offers you easy opportunities to test and evaluate your marketing approach. If you're curious about exploring creative options for your marketing and promotional efforts, you can try out ideas, see how they work, and adapt your approach, using what you've learned to build even greater impact from your marketing communications or packaging.
Easily-revised short runs can be very valuable when you're testing different marketing approaches, especially during product launches or brand refreshes — all without needless delays or added costs. You can quickly and easily test the results of different approaches in design and language, or you can do A/B testing of mailing programs or product offerings — with no undue burden on your budget.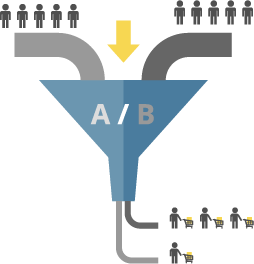 Coming next:
Our next two posts will explore the advantages of variable content and personalization — customizing each piece for individual recipients at no extra cost — as well as unique digital finishing enhancements that offer opportunities for you to make your marketing and packaging stand out in entirely new ways.
Subscribe and stay connected
Subscribe to the Paragraph Insights Blog to ensure you don't miss a single post. When you subscribe, you'll also be approved to receive customer-exclusive content — like special reports and planning guides — all FREE of charge. Just click SUBSCRIBE and we'll keep you updated.