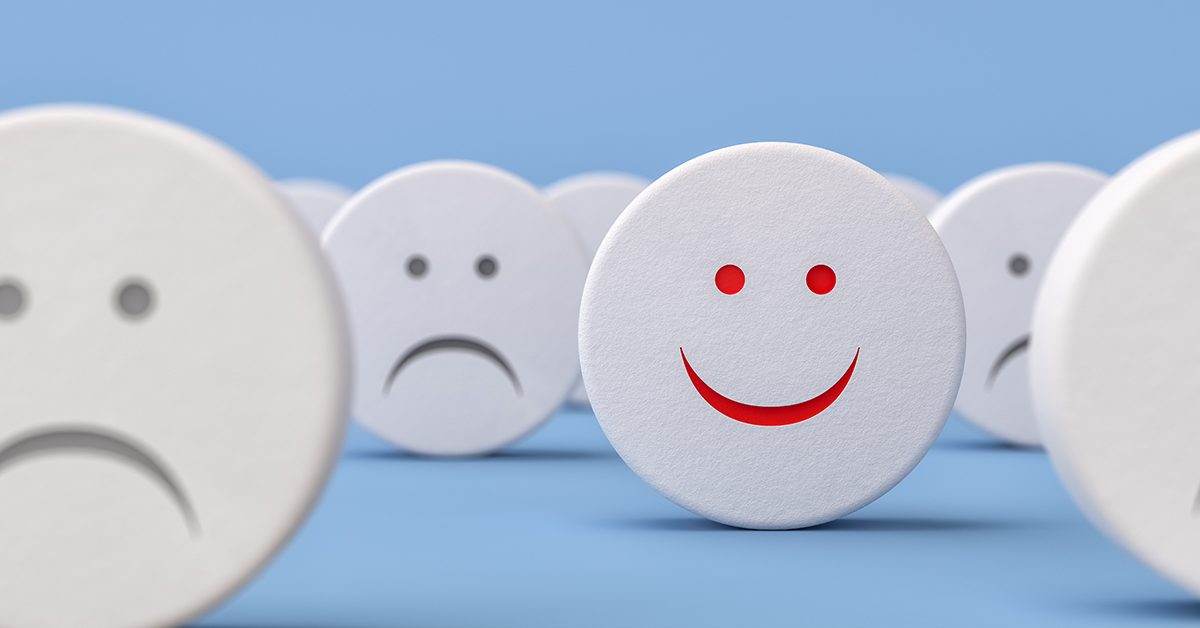 We've been impressed by how many companies are taking a different approach to building sales — by focusing on improving their customers' experiences. Those companies have concluded that their most important product isn't their product or service at all. It's the experience their customers have in doing business with them.
According to a global study by Oracle, 74% of senior executives believe that customer experience is a major influence on customers' loyalty. So if you want your customers to stay loyal, why not invest in creating a positive experience?
If you want to improve sales, focus on improving your customers' experience.
Marketing managers, brand and product managers and sales managers are coming to understand that selling will be different, and will require new skills and new tools. Meeting with clients in person will be challenging. Many people are working from home, and everyone is taking special care to avoid unnecessary contacts. And when the crisis subsides, many people will continue to work from home — making it more difficult to arrange real in-person meetings.
Your customer experience is your most important product. Show them how good it feels to do business with you.
More and more companies are aiming to provide the kind of positive experience that their customers get everywhere else in their business and personal lives. Today, most business and consumer companies are working hard to make it easier and more pleasant for customers to do business with them.
There's lots of evidence that providing positive customer experiences helps companies to keep more of their existing business while they also win more new business. In fact, providing a better customer experience appears to change customer relationships in the most fundamental way.
According to a recent Harvard Business Review study, customers who feel connected to your company through a positive experience are:
At least three times more likely to recommend your product or service
Three times more likely to re-purchase
Much less likely to shop around — with 44% saying they rarely or never shop around.
Much less price-sensitive, with 33% saying they would need a discount of 15% or more before they would consider defecting.
Obviously, different business settings will greatly affect purchasing decisions, but these numbers are still compelling.
So why not start by examining the basic elements of how you do business? Are there things that get in the way of positive customer experiences? Maybe you'll find that flexible scheduling or a faster delivery cycle would be helpful. Or you might benefit from a faster and easier ordering process, or perhaps you might find ways to provide more responsive answers to customer questions.
Are there things that get in the way of positive customer experiences? Why not find ways to eliminate those obstacles?
Managing customers' experiences is a crucial part of your sales success — because a customer who has a positive experience is much more likely to remain a repeat and loyal customer.
Research by American Express has shown that 86% of customers say they're willing to pay more for a better experience. 100% would say they're always happy to have a superior experience in dealing with a supplier or a collaborator. And why wouldn't they feel that way?
Creating positive customer experiences has a real impact on sales, but it also offers operational benefits as well. After all, making things easier for customers usually makes operations more effective inside and outside — reducing costs and improving responsiveness at the same time.
That way, you'll gain a competitive advantage and a profit advantage too, so it's quite a pay-off.
Regardless of exactly what you choose to do, the process of evaluating your customers' experiences will pay big dividends. Why not use the Covid crisis as a good excuse to take a fresh look?
PS: At Paragraph, we know that it's not enough to deliver projects on time and without mistakes. We're aiming at being able to say: "our customers love doing business with us."
It's a high standard, and it's something we strive for every day. We're focused on steadily improving. How are we doing?
Subscribe and stay connected
Subscribe to the Paragraph Insights Blog to ensure you don't miss a single post. When you subscribe, you'll also be approved to receive customer-exclusive content — like special reports and planning guides — all FREE of charge. Just click SUBSCRIBE and we'll keep you updated.